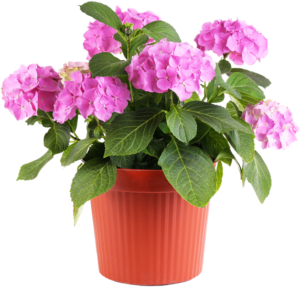 From May 1st until October 1st, two 10″ or 12″ diameter pots filled with dirt and living or artificial flowers are allowed per lot. We prefer that you use clay pots, however, we know clay pots are hard to find in the stores. Plastic pots are allowed, too. If you are thinking about artificial flowers, make sure they are "planted" in a pot filled with dirt so that they don't tip over in the wind. Please do not stick artificial flowers directly in the ground as they will be removed by cemetery staff. Artificial flowers in plastic or metal cone containers will be removed as well.
Urns, statues, stepping stones, shepherd's hooks, solar lights and vigil lights are not allowed. Fresh floral bouquets in plastic or metal cones are permitted year round.
Adding stones or landscaping blocks around your markers is not allowed. If you would like your foundations to be freshened up, please email jenny@saintjohnjackson.org or call the office at 517-783-1728 to give us the names of your loved ones.
Flags are permitted provided they conform to the overall height restriction of 30″.
If a decoration is not permitted, deemed inappropriate or has deteriorated, it will be removed and discarded without notice. Placement of decorations is done at your own risk. St. John Catholic Cemetery is not responsible for lost, stolen, discarded or disturbed items.
If you have any questions as you are deciding on what kind of decorations to purchase this year, give us a call! We are happy to help you!