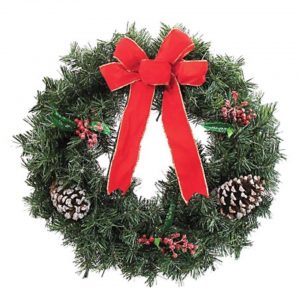 Father's Day is quickly approaching, and what better way to honor them than to sponsor a wreath for a veteran!
To commemorate the lives of these brave men and women who have served our country, sponsoring a wreath is a great way to show respect and thankfulness for their service. Wreaths Aross America is a non-profit organization founded to continue and expand the annual wreath-laying ceremony at Arlington National Cemetery begun in 1992. We need to raise funds for the 2,300 veterans graves we are proud to take care of here at St. John Cemetery.
If you would like to sponsor a wreath to honor our veterans, click HERE, and you will be taken to the Wreaths Across America website. There you can fund a wreath which will be laid on December 15th on the cemetery grounds.
For Any Questions, Contact the Cemetery Office: (517) 783-1728 or email jenny@saintjohnjackson.org