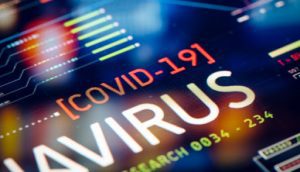 We value the health and safety of the St. John Catholic Cemetery employees and guests. Amidst the COVID-19 pandemic, St. John Catholic Cemetery has implemented preventive measures in line with recommendations from the Centers for Disease Control and Prevention (CDC).
We want to provide a safe environment for all who require our services, and for our staff, during this time.
– The cemetery office will remain closed to the public. Our facility will be staffed with essential employees during normal published business hours.
– Face masks are required for entry into the office building.
– All burial arrangements will be made through the funeral home or by appointment only, with only two family members visiting the office.
– All services will be held graveside. We will encourage people to remain in their vehicles at the grave site.
– There will be no chair set-up at this time.
– There will be no chapel services at this time.
– All lot, headstone, pre-need, and foundation sales will be made via phone at 517-783-1728; email at jenny@saintjohnjackson.org; mail at 403 E. South Street, Jackson, MI 49203; and fax at 517-783-1927.
While some of our employees are able to work from home at least most of the time, we have instructed that all essential employees who work onsite:
Maintain a safe distance from one another (at least six feet).
Wash their hands frequently (at least 20 seconds).
Practice safe hygiene: cdc.gov/healthywater/hygiene/etiquette/coughing_sneezing
Have hand sanitizer with at least 62% alcohol readily available.
Wipe down their work spaces at least once per day with sanitizing wipes, which are provided.
Cover their mouth and nose with a tissue and dispose of the tissue and wash hands.  When a tissue is not available, use the crook of the elbow to cover the cough or sneeze.
Stay home if they are not feeling well or have symptoms such as a fever (100.4° or more) or a cough or trouble breathing.
Self-quarantine or seek medical treatment when necessary.
For all other nonessential cemetery business or inquiries, please leave us a message via phone or email, and we will serve you as soon as possible. For the latest updates, we recommend the guidance provided at the CDC website (cdc.gov/coronavirus). 
Thank you for your patience and understanding. We hope to work with you throughout the pandemic and after, to ensure that the needs of our families experiencing loss are met. We are committed to continuing to serve our parishioners and the public during this time.